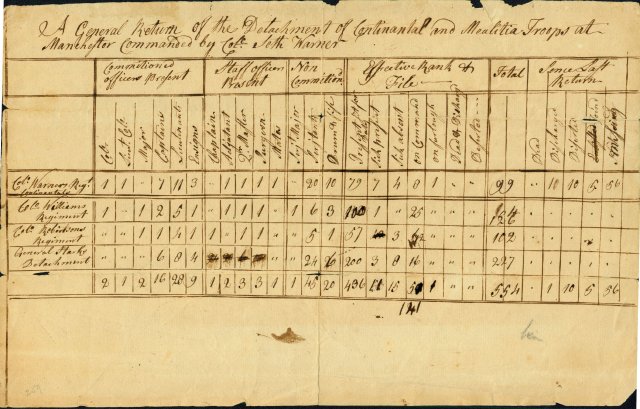 Historical Documents Related to the Regiment
Copies of original documents concerning the Regiment are available in various libraries & archives.  We have links below to a number of them.  Additionally, members of the Regiment have collected, transcribed, & made available copies of original documents related to the Regiment.  These journals, materiel returns, & muster rolls provide the best account of activities over the course of the Regiment's service history.
---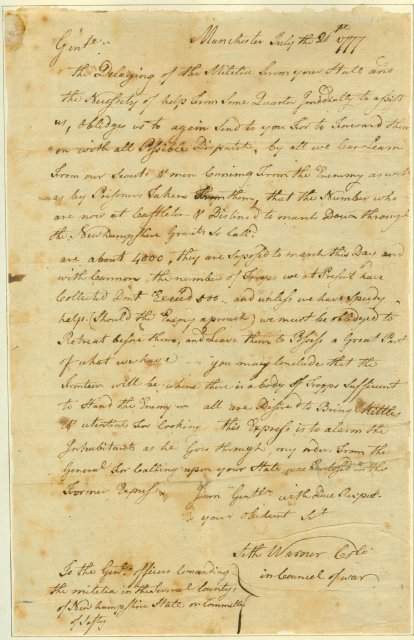 Col. Warner's Correspondence

---
Anyone wishing to contribute historical records about the Regiment is most welcome & will be credited.  Please contact the Regiment's Commander, Cliff Mullen.
---
1
Special thanks to Cliff Mullen for access to this information.
2
19th Century transcription by William B. Sprague